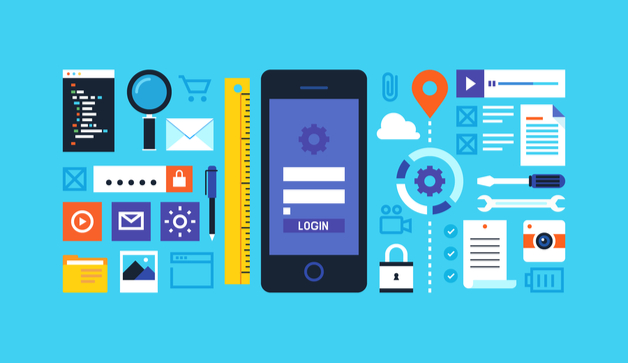 Over the last decade, there has been a surge in mobile apps adoption in the business space as businesses continuously seek efficient solutions to streamline their operations. One of the critical processes in mobile application development is the testing phase.
Manual testing is often time-consuming and repetitive. Besides, you will need to hire people to perform such tests. In line with the dynamic technology, mobile automation testing tools have become quite common among app developers. Not only do such tools speed up the testing process but also provides developers with better and more accurate results compared to manual tests.
There are plenty of automation testing tools on the internet today, each promising to be the best.
Here we discuss five mobile automation testing tools you can trust.
Appium
This is an open-source test automation tool that supports mobile, native, and hybrid apps on iOS and Android. Appium makes use of the WebDriver JSON protocol to regulate the Application Programming Interface (API) across the three app types and the two platforms.
The tool supports such programming languages as C#, Java, Ruby, and all other languages on the Webdriver library. As it is a cross-platform tool, developers can reuse source codes on Android and iOS apps. Test creation on the platform is quite easy as it has such features as playback, record, XPath, device reflection, and objects spy. It can control Chrome and Safari on mobile devices, testing mobile websites through these browsers, which represent a higher percentage of the market is possible.
Selendroid
This is an open-source tool that allows for mobile automation testing using selenium. The tool can only be used to test native and hybrid Android apps. It supports Android 2.3.3 to Android 4.4. The main selling point in Selendroid is its backward compatibility feature. The tool also features an Inspector tool that helps inspect the UI elements of the app you are testing.
Selendroid also allows you to "hotplug" (plug or unplug) devices without interrupting the tests you are running. This enables the tool to interact with multiple devices simultaneously. These include hardware devices and Android emulators. It also enables you to test already built apps without modifying or changing them. It is compatible with the JSON wire protocol.
Ranorex
This is a test automation tool introduced by Ranorex GmbH in 2007. It is used to test desktop, mobile, and web applications. Ranorex supports a wide scope of environments, including:
Mobile testing on iOS and Android
Cross-browser testing on major browsers including Chrome, Safari, Internet Explorer 11, Firefox, and Apple iOS 12
Windows desktop technologies such as Java, .NET, Telerik, ActiveX, Delphi, and all Microsoft Office apps.
Windows 7 through 10
This is an ideal automated testing solution for DevOps and continuous delivery environments which require constant testing along with fast feedback on the testing results. It features the playback and record features through which developers can get detailed reports with screenshots. Ranorex's codeless approach makes it suitable for beginners.
Robotium
This is another open-source testing tool designed to perform automated Android UI tests. It has gained popularity among developers and programmers due to its easy user interface which allows you to develop robust test cases for applications under test, tests' readability, and fast execution.
Robotium can only be used if you have the app's source code or if you have the APK files. The tool allows you to run tests on real devices or emulators. However, you can only run one Robotium test at a time. This can make scaling tests quite difficult. Another downside of this testing tool is that it does not have the Play and Record functions. The tests developed through Robotium are written in Java.
Monkey Talk
This is an open-source tool from Gorilla Logic. Monkey Talk automates functional and interactive tests for iOS and Android apps. It is easy to use and can be used on mobile, native, and hybrid apps. Monkey Talk has three major components, that is:
IDE – the component generates test scripts through the playback and record functions
Agents – a test instrumentation library which links with the app being tested
Scripts – this includes syntax, Java execution engines, and keywords
The tool allows developers and programmers to generate HTML and XML reports. It also supports network devices, OS emulators, and tethered devices. Testers do not require to have scripting or programming knowledge.
Mobile automation testing tools offer a perfect solution for software developers looking to produce reliable, robust, and high-quality software. This gives them an edge in an industry that's currently facing immense competitive pressure. When selecting your iOS or Android automation testing tools do not let the hype or its popularity influence your decision. Rather, perform due diligence on what tool would be perfect for your specific app or software.